News
Now showing 5-10 of 23 result(s)
January 6th, 2017
Show at The Press Hotel, Portland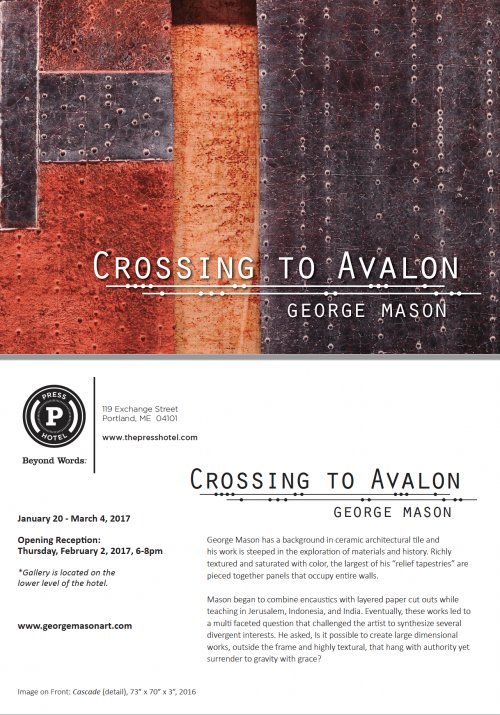 August 21st, 2016
George Mason at Midcoast Conservancy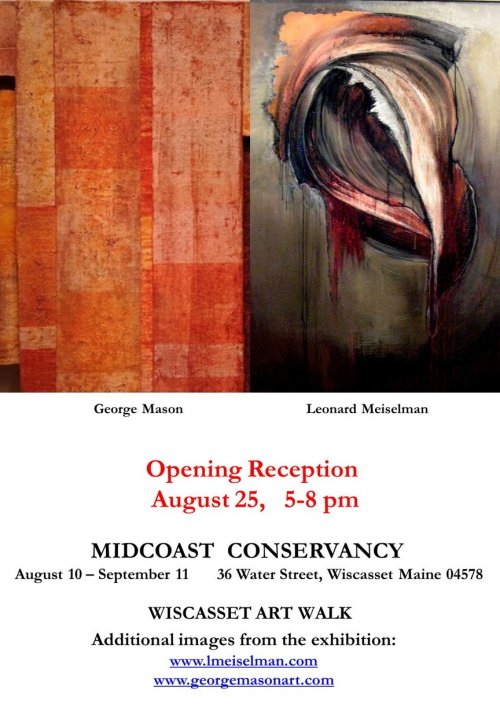 May 1st, 2016
A Year in the Watershed, Caldbeck Gallery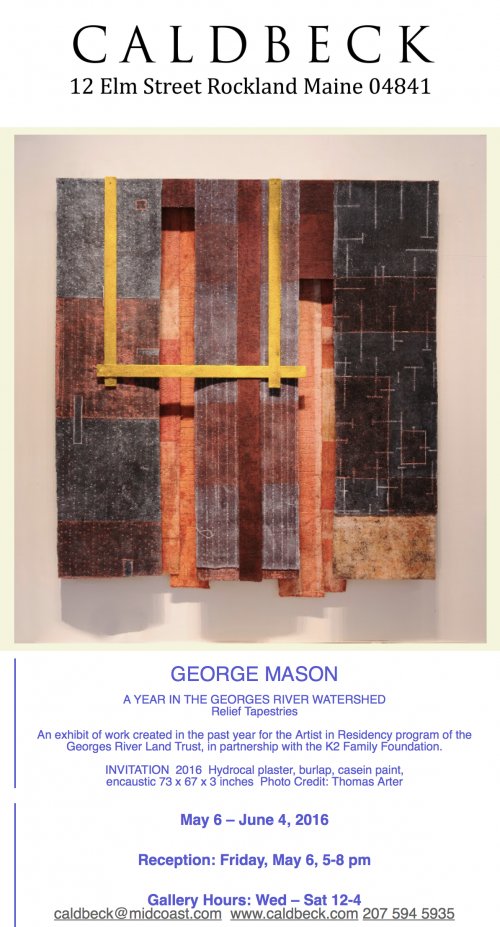 June 19th, 2015
Solo Show at Susan Maasch Fine Art, Portland
On view June 29 - August 1
Opening Reception: Thursday July 2, 5:00 - 7:30 pm
I will be there for the opening reception as well as the following evening for Portland's First Friday on July 3rd. Please come by!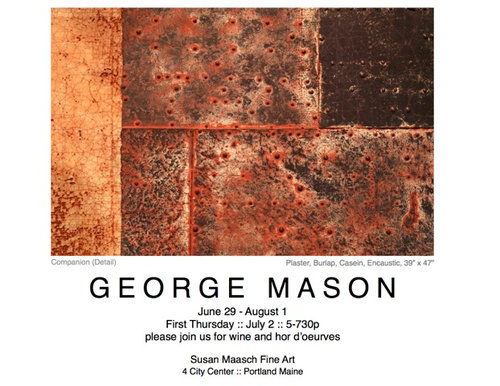 April 28th, 2015
Portland Museum of Art Biennial 2015
PORTLAND PRESS HERALD By Bob Keyes, Staff Writer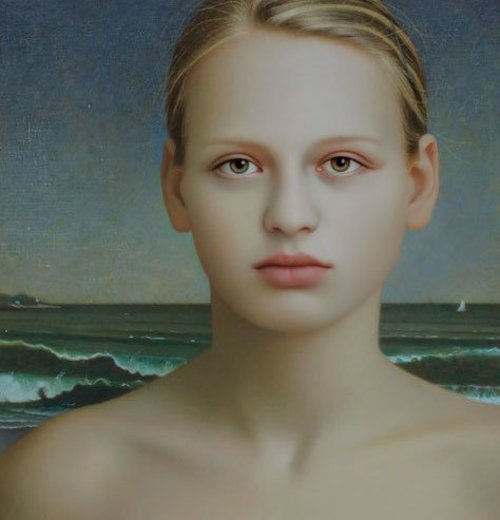 "Portland Museum of Art turns to new participants for biennial exhibit
Alison Ferris had two goals when she chose artists for the Portland Museum of Art biennial: She wanted to include artists who had never participated, and she wanted the work to represent a variety of media.
In the end, she chose 32 artists with connections to Maine, of whom only three have shown in the every-other-year survey of contemporary art. And for the first time, the biennial will include Maine Indian basketmakers..."