Artist's Statement
I am asking whether the visual inquiry can be a relational vehicle that builds community and honors place. I am noting that putting work in unlikely places affords the audience opportunities for an utterly fresh response. I am seeing that light and shadow, color and texture can nourish without telling a story. I am suspecting the object may not be the 'art'.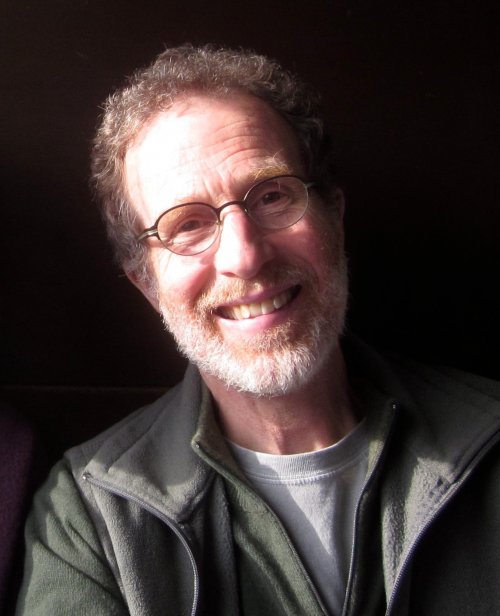 I create conditions/experiments that I then follow with great curiosity. This appears to involve 'listening', and following the thread of what is observed. The materials I experiment with include plaster, clay, burlap, pigment, casein paint, and encaustic. Light, shadow, texture and relief, and the primacy of gravity continue to capture my attention.
George Mason has a background in ceramic architectural tile and his work is steeped in the exploration of materials and history. Richly textured and saturated with color, the largest of his "relief tapestries" are pieced together panels that occupy entire walls. Mason began to combine encaustics with layered paper cut outs while teaching in Jerusalem, Indonesia, and India. Eventually, these works led to a multi faceted question that challenged the artist to synthesize several divergent interests. He asked, "Is it possible to create large dimensional works, outside the frame, highly textural, referencing textile, ceramic, and cut out traditions, that hang with authority yet surrender to gravity with grace? He is currently finding out, and living on the coast of Maine with his family. A recipient of 3 National Endowment for the Arts awards, and a founder of Watershed Center for Ceramic Arts, Mason has taught at Cranbrook Academy of Art, the College of Ceramics at Alfred University, Ohio State, U.C. Boulder, and Haystack.
In his home state of Maine, he has shown at The Portland Museum of Art, The Center for Maine Contemporary Art; with solo shows at The Farnsworth Museum, and the Bowdoin College Museum of Art. Mason has completed 30 plus Percent For Art architectural ceramic projects for schools in Maine and New York City between 1986 and 2003, including a commission for The Federal Reserve Bank in Atlanta, Georgia.